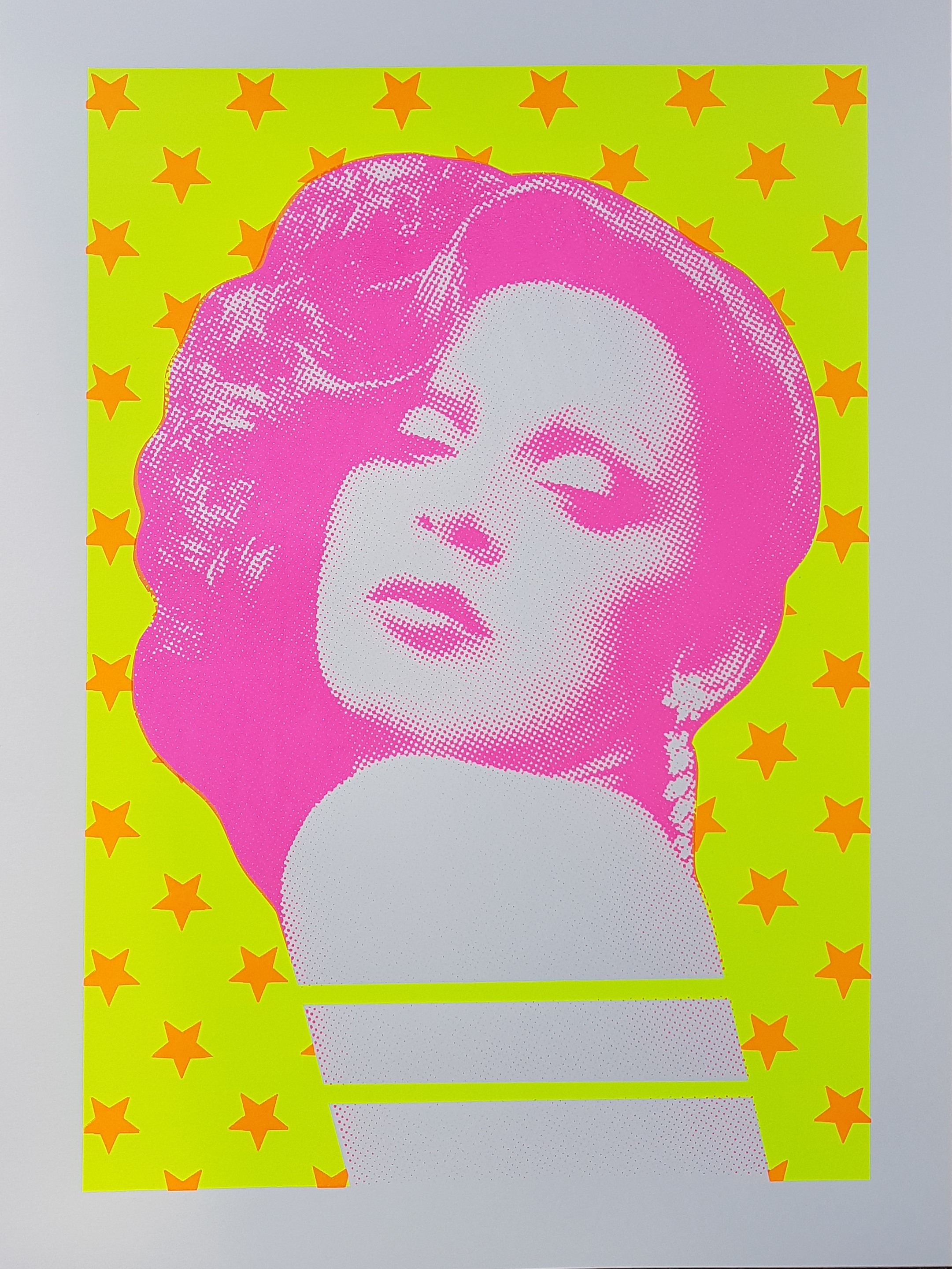 Holly Woodlawn
Ricardo Côrte
€210
available in store
Holly came from Miami, F.L.A.
Hitch-hiked her way across the U.S.A.
Plucked her eyebrows on the way
Shaved her legs and then he was a she
She says, "Hey babe, take a walk on the wild side"
Said, "Hey honey, take a walk on the wild side"
- Lou Reed
Acrylic on archival paper (Heritage White 315gsm)
Edition 9
Year 2019
Signed
51 x 68 cm
Unframed
"Ricardo Côrte is a British Portuguese printmaker, with a background in Textile Design and currently based in London - UK.
His work is inspired by Pop Art, graphic design and late 20th century pop culture and uses collages and photographic imagery - often in bold and fluorescent colours - to create colourful silkscreen prints, which often explore themes around gender identity and expression.
Ricardo is particularly drawn to screen-printing as a printmaking technique because of its complexity and precision and the way images are created by hand-pulled layers of ink – adding, building, obscuring and finally revealing the final image