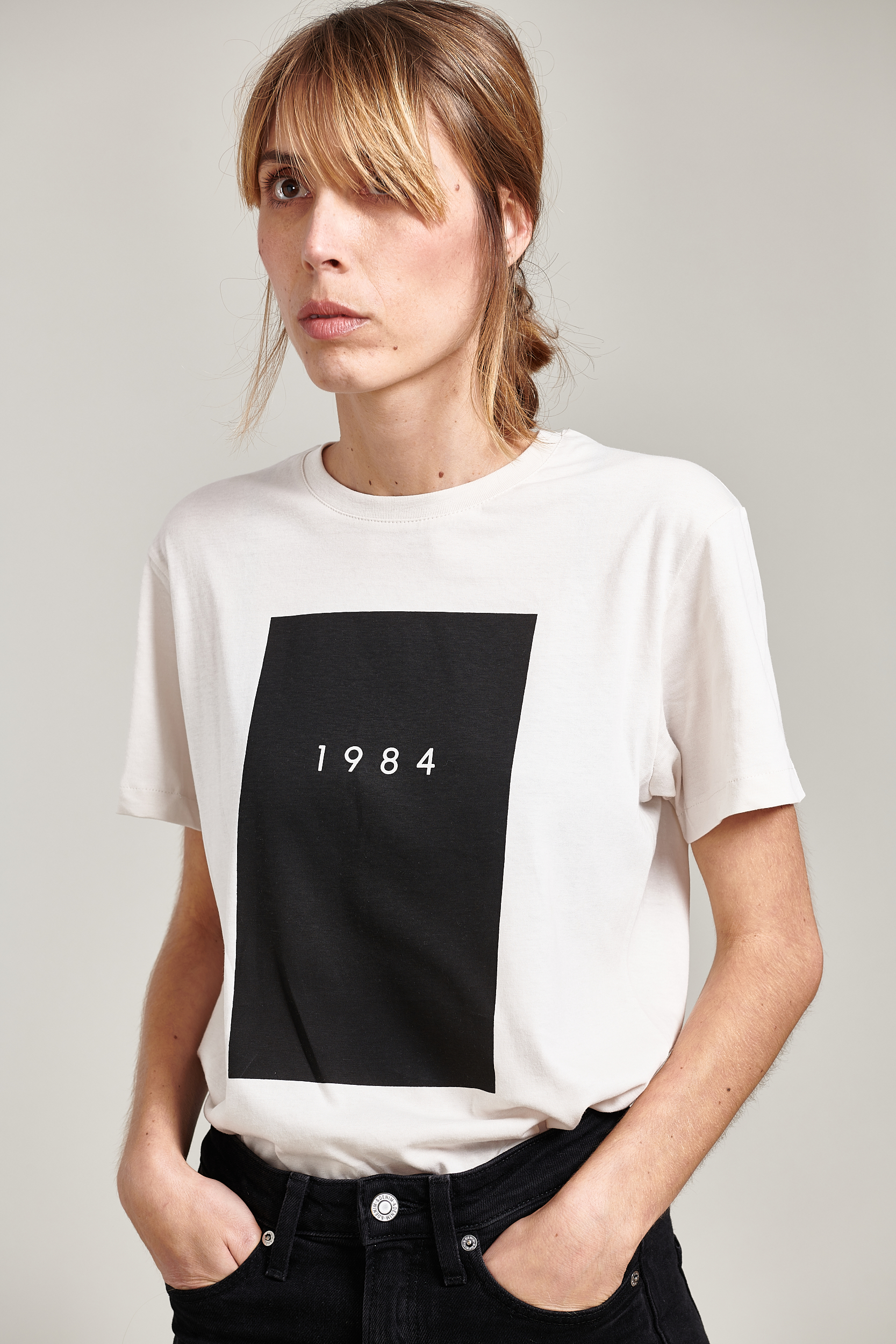 1984 T

by cal.lum

available in store
"Who controls the past controls the future. Who controls the present controls the past. "
- George Orwell, 1984

Do you sometimes feel like you're in a dystopian novel - You're not alone.

Elegant design in the shape of a book, inspired by George Orwell's iconic novel, 1984.

Matte black print on vintage white organic, fairtrade cotton. Silkscreened with ecological ink at thier artisan atelier in Barcelona.

100% organic cotton unisex
t-shirt, round neck, medium fit.